As tempting as it always is to go for that burger or pizza, sometimes it's definitely better to make the healthier choice and go for that salad. Often salads get a bit of a hard time when compared to other dishes, but actually a well done salad can hit all the right spots. So we've put together a list of some of the best classic salads out there and where to get them.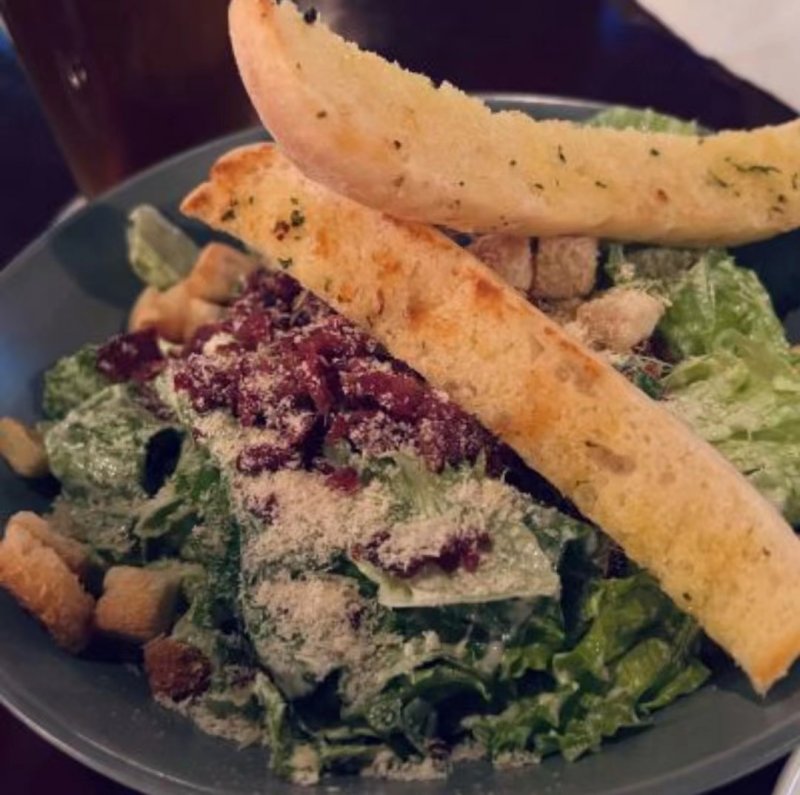 First off has to be the Caesar Salad. You'll find this old classic in multiple eateries across Beijing but we've picked out The Local's Caesar Salad (RMB 48) as our personal recommendation. The Local does a slight twist on the classic, removing the egg and adding bacon bits to the usual mix of romaine lettuce, anchovies, Parmesan cheese and croutons and then topping with two pieces of garlic bread to finish the whole thing off. If you're vegetarian you can also ask for the salad without anchovies and bacon.


Another staple salad, the Greek Salad, can be found at a number of Mediterranean or Middle Eastern restaurants in Beijing but The Roots' Greek Salad (RMB 48) is pretty spot on. Here they keep things pretty close to the traditional salad with mixed leaves, cherry tomatoes, feta, cucumber and red onion but also adding mushroom just to make it that little bit different.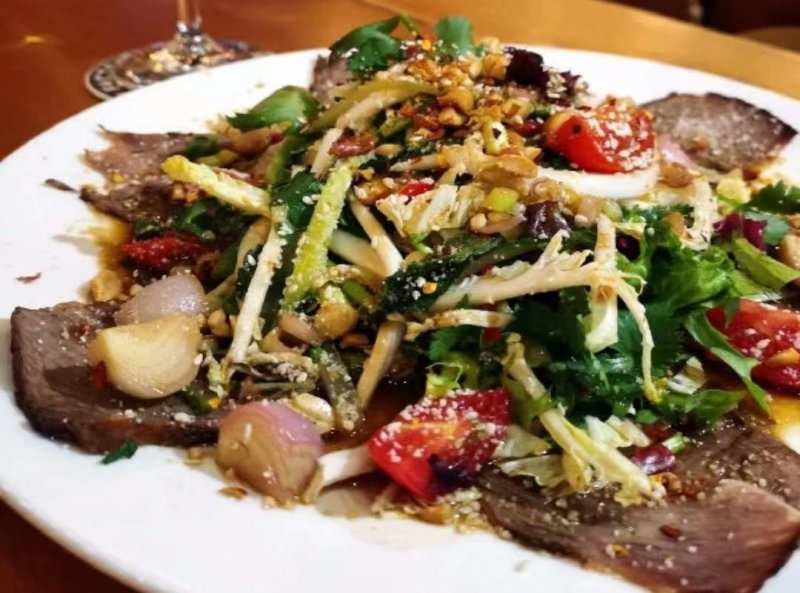 Veering away from what the more classic salads is the Beef Thai Salad from Arrow Factory (RMB 80). Here thin slices of roast Australian beef are combined with shredded Chinese cabbage, celtuce, cucumber, cherry tomatoes, shallots, mint, coriander dressed with lemongrass, lime, peanuts and a fish sauce dressing. This salad truly comes packed with flavor and if anyone is a fan of Southeast Asian cuisine is a must try.


Staying on the less traditional theme we have Q Mex's super popular Avocado and Shrimp Salad (RMB 80). This sees grilled shrimp, diced avocado, mixed lettuce, kale, couscous, pecan nuts, dried cranberries and pickled onions served with orange-agave vinaigrette to give it that truly Mexican taste. If you're not a shrimp fan you can also pick their new salad the Avocado and Chicken Salad (RMB 75) instead.


This Levantine salad is another Mediterranean/Middle Eastern classic and Zayton's Tabbouleh (RMB 38) is up there with one of the best. Keeping it super traditional this salad mixes the usual chopped parsley, tomatoes, mint, cucumber, mixed salad, bulgur wheat and lemon vinaigrette. 


Given that it's an American Diner it should come as no surprise that Lily's offer up this American salad. Although listed on their menu as the Lily's Salad (RMB 85) it has all the makings of a Cobb Salad. They combine bacon, avocado, chicken breast, tomatoes, hard boiled eggs and lettuce leaves for their take on a Cobb, though cheese lovers may be disappointed that this normally staple ingredient isn't included. 


Lastly, we have another classic American salad, the Chicken Waldorf. Although this one can be a little harder to find in Beijing, but luckily for fans of this salad, Jing A's CBD location their own take on this classic (RMB 95), which sees chicken, salad leaves, apples, walnuts, cashews, almonds, hazels, raisins, bacon, boiled eggs, cheddar cheese served with a mustard dressing.
READ: Treat Yourself with these Cheese and Cold Cut Boards
Images: Meituan Waimai, Dianping, Unsplash Luisa Brimble
As tempting as it always is to go for that burger or pizza, sometimes it's definitely better to make the healthier choice and go for that salad. (unquote)
1.) More often, it's definitely better to STFU nagging total strangers about their eating habits. 2) That's why Gawd created husband: to nag about their eating/drinking/ sleeping/breathing habits. 3) Don't got a husband to nag? See #1 supra for mebbe why.
"I obeyed the first aeon from love, the second from duty, the third from broken spirit"—Sisyphus